Many African nations are currently debating whether or not to legalize cryptocurrencies, despite the fact that it is becoming more popular with consumers globally.  With the recent adoption of Bitcoin in the Central African Republic, African countries seem to be warming to the notion of digital money. It was the second nation in the world to achieve this feat, and the first in Africa.
70 percent of the mobile money value in the world today comes from Africa, which is a clear indication that the continent is poised to use mobile money as a means to enter the crypto world.
Improved access to technology, difficulty in accessing conventional financial institutions and an increase in contactless payments connected to the coronavirus (COVID-19) epidemic are driving the fast expansion of mobile money in Africa. This also points to opportunities in how African nations can use contactless e-money as a means for cryptocurrency adoption.
With that in mind, many central banks across the continent are now looking at such an adoption. Nigeria has already launched its e-Naira, a true testament to e-money adoption.
Similarly, countries such as Uganda, Zambia, and Tanzania, following in the footsteps of the Central African Republic are underscoring the continent's increasing fascination with cryptocurrencies.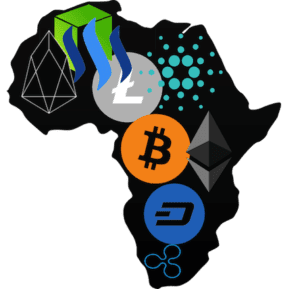 Cryptocurrency adoption in Zambia
Zambia's Central Bank also plans to complete research on the development of a digital currency, which would cut transaction costs and enhance participation in the official financial system…
According to Nkatya Kabwe, acting assistant director of communications at the Zambian regulator, "The results of the research would be used as input in policy deliberations on whether to introduce a central bank digital currency in Zambia."
In reaction to the rise of cryptocurrencies like Bitcoin and Ethereum, central banks have launched CBDCs (government-backed digital currencies). In a statement earlier this month, Zambia's central bank declared that cryptocurrency is not legal cash in the nation and that "anyone who wish to deal in them should have a clear knowledge of all the hazards involved with these payment and investment instruments."
Bank of Zambia is looking at CBDCs because of their potential to expand financial inclusion while also enhancing payment system traceability, security, and efficiency, according to Kabwe
By not creating their own digital currency, central banks risk losing monetary authority and seeing demand for their currencies fall, according to Bank of America Corp. analysts.
Central African Republic taking on crypto
It was the Central African Republic's monetary authority that was caught off guard by the nation's fast move to make Bitcoin legal currency in the country.
Bitcoin became the second currency to be recognized as an official one. The Bank of Central African States, which administers the Central African CFA franc, which is the regional currency used by six states, had not been notified, according to a spokeswoman for the bank, who refused to clarify further on Friday.
They are also questioning why one of the world's poorest and least-connected states chose a currency that requires vast amounts of electricity and is condemned by the International Monetary Fund and other donor countries.
Dologuélé remarked in a telephone interview that "it would be difficult to implement as CAR does not have the authority or competence to enforce such a statute." Opposition leader and former prime minister. Our lack of connectivity, education, and even energy is a problem.
Only a tiny percentage of the nation's 51% of Internet users have embraced Bitcoin, despite the fact that El Salvador was the first country to accept it as legal tender. According to a statement released by the Central African Republic's government, the administration aims to make money transactions easier for its citizens, despite having only 557,000 of the country's 4.8 million population with an Internet connection.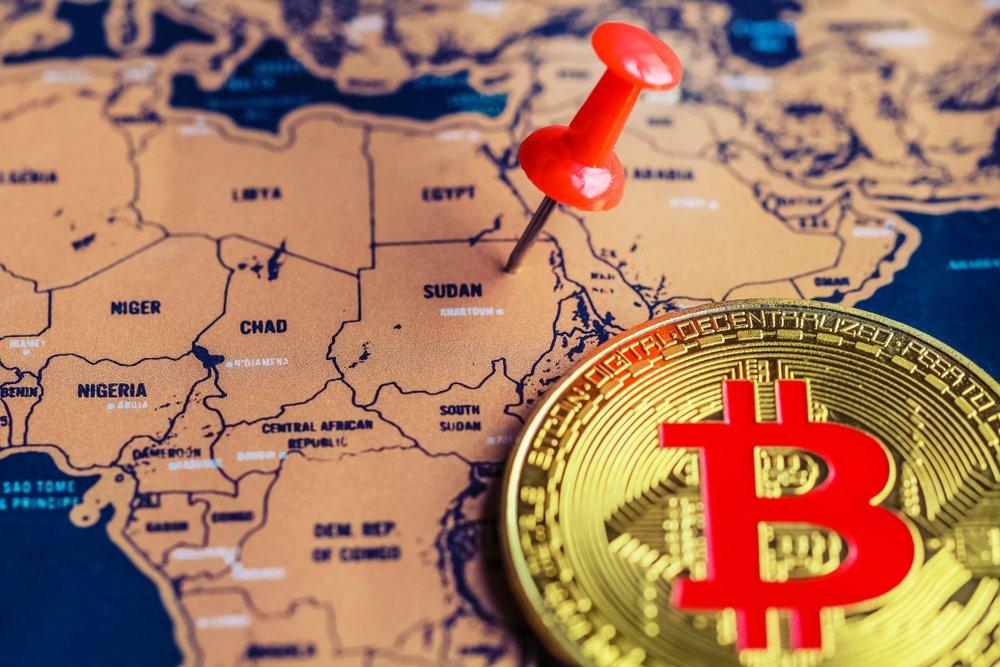 Tanzania considers joining the crypto race
To combat the rising popularity of cryptocurrencies, Tanzania seems to be moving closer to creating a national digital currency.
Central bank digital currency is "important" because "many individuals are being harmed by cryptocurrency speculators," says Bank of Tanzania Governor Florens Luoga. Luoga stated in an interview with Bloomberg News on May 9th, 2022 in Dar es Salaam, the country's commercial hub. He feels that the bank cannot afford to neglect the improvements in money technology.
As an example, he cited Nigeria's adoption of a CBDC for payments, which was the first in Africa when it went into effect in October of this year. Digital currencies for the general public are being developed or tested in nations including China, the Bahamas, Central African Republic, Kenya, and Zambia, to name just a few.
Nine out of 10 central banks, according to the Bank for International Settlements, are contemplating creating their own digital currencies. CBDCs are being explored as a national currency by governments, in contrast to its crypto-currency counterparts, such as Bitcoin and Ethereum, which are not connected to fiat money.
According to Luoga, Tanzania has dispatched officials to countries with more experience in CBDCs, such as Nigeria, in order to profit from their lessons. In terms of when the Tanzanian version would be introduced, he refused to speculate.
In the words of Luoga, "we can no longer ignore central bank digital currencies." Governors of major central banks across the world are now getting training and having discussions on how to achieve this goal.
With cryptocurrency markets globally seeing a drop in key currencies including Bitcoin, Etherium, Terra Luna and Terra USDT after a drop below $30,000 USD in May 2022, is this the best time for African nations to also enter the race.
Will African countries be able to take advantage of the cheaper rates for the time being by entering the game more easily? Only time will tell, but it sure looks like an exciting ride for the continent.